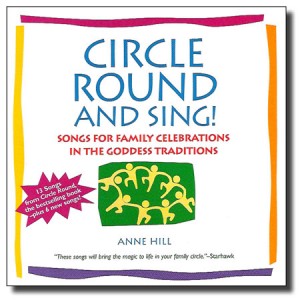 Circle Round and Sing features songs written by myself, Starhawk, Diane Baker, and others. Many were included in our book Circle Round, and I also included some of my favorite songs for singing with kids.
Originally released in January 2000, Circle Round and Sing has been a bestselling CD ever since.
The project was a family affair, with my two daughters singing backup vocals. I still hear from families that the album is their family favorite. Over the years it has been heartening to see a whole new generation of parents and children enjoying this music together.
You can buy Circle Round and Sing on Amazon for MP3 download! Purchase the whole album or choose only your favorite tracks to add to your family's music stream.
I hope the music enriches your family experience, and helps yet another generation feel a kinship with the earth, the seasons, and the cycles of life!